DAVISON (DTV) – (12/02/2021) – Friday at Davison High School student council is hosting a Blue/Gold out to show support for Oxford High School after the recent tragedy. Staff, students, and others are encouraged to wear clothing that is blue and/or gold, representing the Oxford school colors.
There are #OxfordStrong T-Shirts available to purchase from Hilton Screeners as well. See them below or click here to buy some.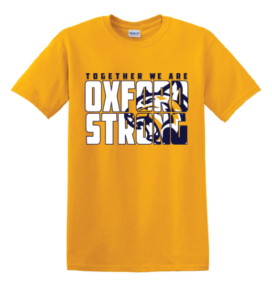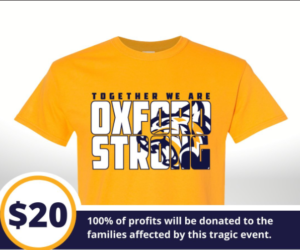 They're $20 each and all profits will be donated to the families affected by this tragedy.