DTV is a project-oriented video journalism class. The majority of class time is spent building and creating a live daily newscasts. Besides in-class work, students are required to put in at least five hours a week after school whether it is broadcasting a football game, concert, or even editing projects.
DTV is always looking for new and dedicated students to join our hard-working team. If you would like to join our team fill out an application (below) and give it to your guidance counselor. You can also stop by the DTV classroom (286) for more information.
Download and print the DTV Application HERE 
Or click HERE to fill out the digital Google form application.
This slideshow requires JavaScript.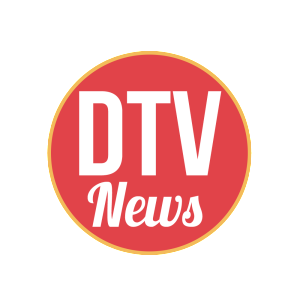 What do past and present DTV students say about DTV?
"The best class I ever had."
"DTV is hard and challenging, but it can also teach you some life lessons."
"Constant striving and production is expected.  Not for the lazy, but for the supercharged."
"If you have the time to take this course I would recommend it, because this class is sooo much fun and a great experience for anyone who is interested in a career in broadcasting."
"DTV is the perfect place for extra time and energy to become quality work."
"Once you get rolling with your after school hours you will find it isn't as stressful as one would think. You end up enjoying yourself and you'll find yourself wanting to do more and more after school."
DTV is something special – a class worth remembering.  DTV is a class not everyone can join – only the ones with heart and desire."
"It is a great feeling to leave after a DTV News broadcast knowing that you had a part in something that so many people see every day."
 "If you don't make it to (after school) events, your grade will suffer – trust me!"
"We are state champs.  We have a reputation to uphold."
"If you're getting in the class just to boost your ego and have your face on camera, then you need not apply."
"If you want Mr. Scott's respect you need to always be working and learning, because Mr. Scott knows what he's talking about and can really teach you a lot."
"DTV is a tough class!"  No one makes your grade except you.  You decide how you will do in the class."
"There are many scholarship and contest opportunities."