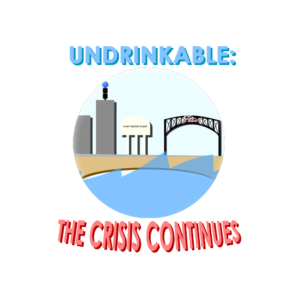 The Flint water crisis is still ongoing and the story is only getting deeper. Congressional hearings, emails, and more health problems for the residents of Flint. Here at DTV we got the story out with the first "Undrinkable," and now we are getting to the heart and keeping up with all new developments in our next piece, "Undrinkable: The Crisis Continues."
Governor Rick Snyder held his state of the state address, Mayor Karen Weaver turned to the federal government, and the Flint residents have done more protesting wanting the crisis to be over after 2 years of bad water.
"Undrinkable: The Crisis Continues" covers all of this and much more. If you are interested in checking it out click the picture above. Also check out the Undrinkable website section.