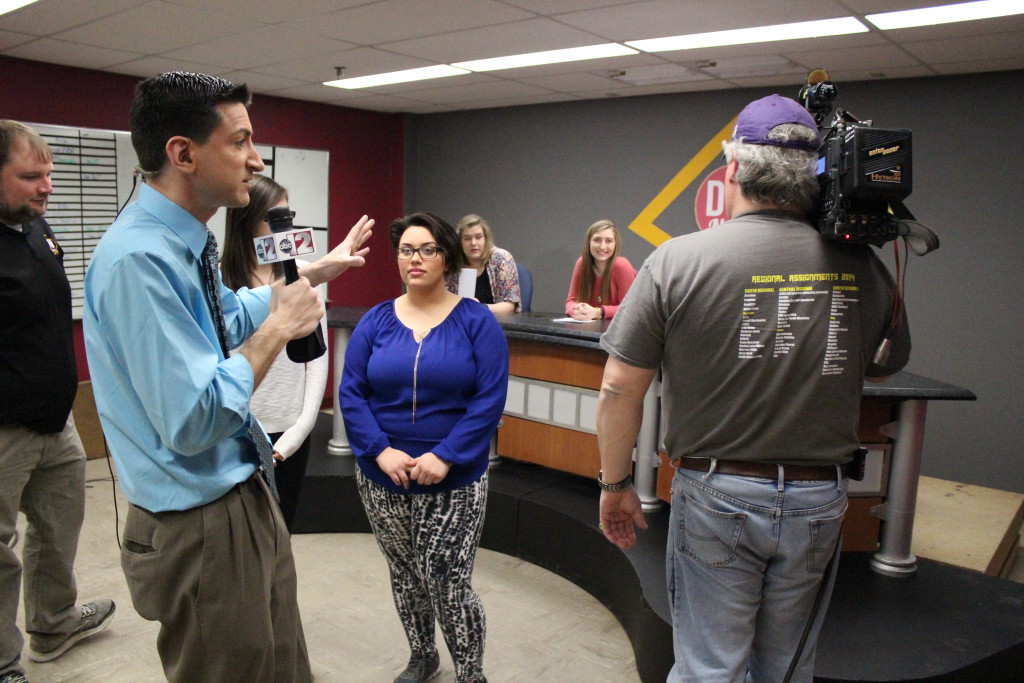 TV station met TV station on Wednesday morning. And not just the morning, we're talking 5 AM, the early morning.
Nonetheless ABC12 drove just minutes over to Davison High School to talk all things DTV. Marc Jacobson and the morning crew rolled in at 4:30. From then on we went live for teases, interviews and talking about DTV's current projects, especially Undrinkable. It nearly has 42,000 views as of Wednesday, and its only growing larger. More and more people are learning about how the Flint water crisis became what it is, notably with help from Michael Moore's tweets and independent news organizations shouting out the documentary. If you still haven't seen it, click here.
ABC12's coverage from this morning is here.