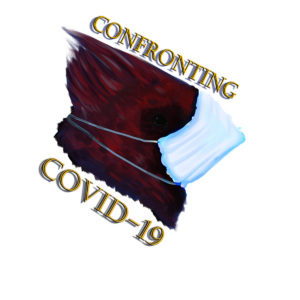 Since March 2020,  DTV has been covering the ins and outs of the unexpected outbreak of COVID-19. Over this time we documented how this pandemic has affected every student, parent, teacher and administrator in the Davison School District-and so much has changed. 
It has affected how we do day-to-day life, such as mask-wearing, socially distancing, and maintaining healthy habits.
The way students are learning has been massively changed with online classes. 
Mental Health for everybody has been impacted by this pandemic due to staying home and having less social interaction. 
And the main impact of COVID-19: sickness and death. Many individuals have had a close one contract COVID-19 and possibly even pass away from this illness.
Everybody has been affected in one way or another, and this is the story of how Davison Schools fought through a pandemic.  
Welcome to DTV's Confronting Covid-19.