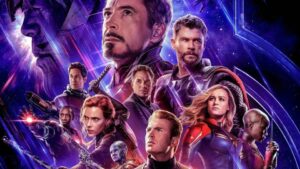 /GRAND BLANC (DTV) – (05/17/19) Avengers Endgame as of May 17th, has made a total of $2.5 billion dollars. The film is the latest installment in the Marvel Cinematic Universe, and sold five times more tickets than it's previous film, Avengers Infinity War, proving just how many people were excited to see it on the big screen.
It has surpassed many of the top movies such as Avengers Infinity war, Titanic, and is on it's way to passing Avatar. Endgame is breaking the box office, and is showing millions of marvel fans the biggest ending the avengers, has ever seen.
According to DTV's own Isaac Melton, "The movie was full of action, comedy, and was an amazing three hours to experience." Take a look on his inside scoop into "the end" of the avengers.