Next week are first semester midterms and finals, and if you don't know what exams you have on what days, then here's the schedule for exam week.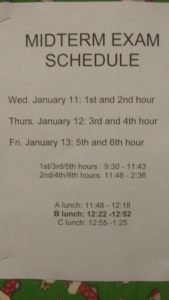 Your lunch on each day will depend on your 2nd, 4th, and 6th hour teachers lunches. Here's a list of all the teachers and what lunches they have.
Good luck to everyone taking exams next week!