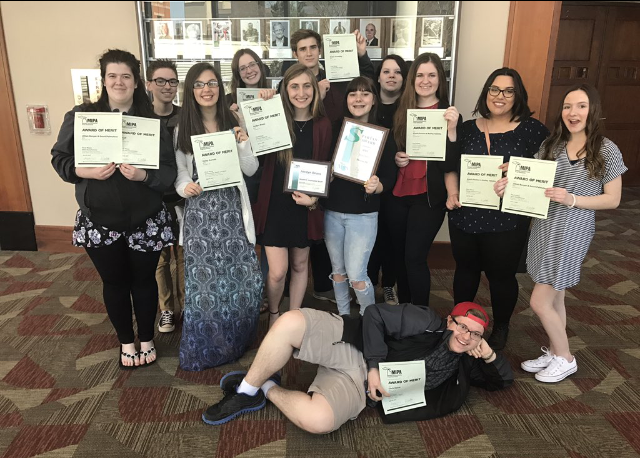 DTV attended the annual Michigan Interscholastic Press Association (MIPA) spring conference and had shown that hard work truly does pay off. We earned a total 24 individual awards for content such as news stories, promotions, PSA's, and more. Six of those awards placed first:
Best documentary- Undrinkable: The crisis continues: Staff
News Story- Flint water Cover Up: Jillian Burger, and Grant Polmanteer
Best health story where DTV students put a spotlight on Domestic Violence: Bailey Talaska, and Alesia Paxton
Environment, Health, and Science- Lead testing: Haley Garret
Local News Analysis- Cardinal Feeder: Quinn Trombley
Diversity Coverage- The Struggle: Jordyn Bruns
On top of these awards our executive producer, Jordyn Bruns, qualified to be one of 15 in the whole state for the All State Student Journalist Staff.
As a whole class we excelled as well. We earned the highest award in the Video Production category- The Spartan Award. Out of 19 submissions we were one of two to receive the Spartan Award. DTV is honored to receive this award and will continue to work hard and strive to make a difference in student journalism.